In 1983 the states with major Hispanic populations were extended the opportunity to select their own candidates to the Miss Latin America Pageant, in recognition of the more than twenty million Hispanics calculated then to be residing in the U.S. (Now it is more than forty-five million.)
Preliminary pageants were held and the first five state delegates from Arizona, California, Florida, Nevada and Texas traveled to the Miss Latin America Pageant in Miami, Florida, official founding site of this unique international scholarship pageant system, to compete alongside delegates from eleven Latin American countries. Remarkably, four of them placed among the ten Semifinalists that year. The quality of these young women was comparable to that of the national delegates vying for the international crown and for three years while this project was developing, state directors sent their delegates to the Miss Latin America Pageant in Miami, where they consistently achieved high standings in the competition.
Texas sent Cuban-born Cira Sanchez from El Paso in 1983 and she was chosen Second Runner-Up. Also from Cuba was the 1984 Florida representative Yolanda Fernandez of Clearwater, who won First Runner-Up honors from among a total of 29 state and national contestants.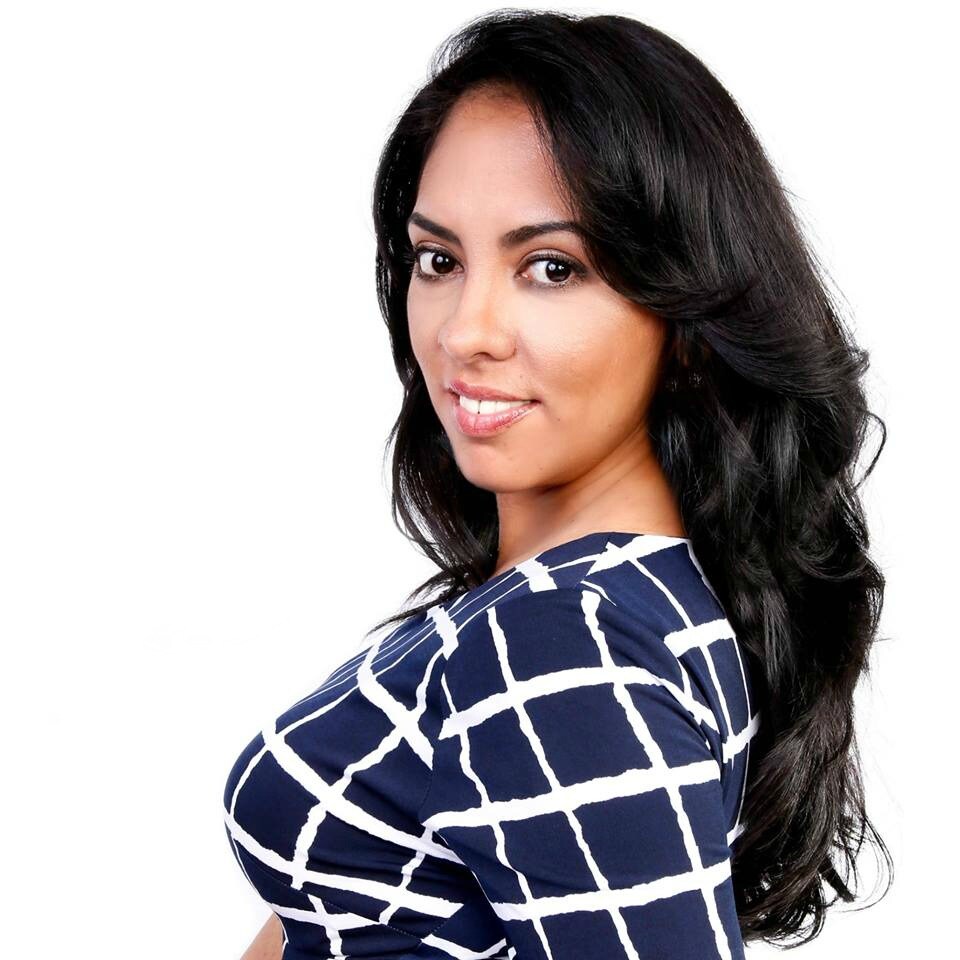 City Director
Kenya Mujica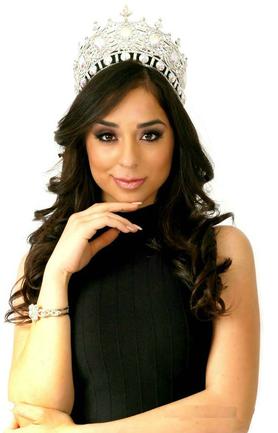 Jaqueline Romero
Miss Dallas Texas Latina 2015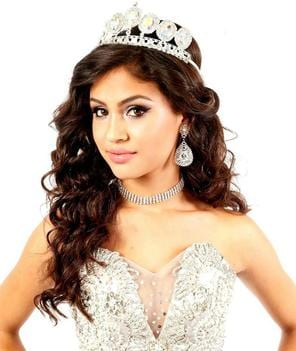 Ariadna Juarez
Miss Teen Dallas Texas Latina 2015
Social Awareness
The decade of the 90's was characterized by the addition of social consciousness to the Miss Latin America Event. What the 80's sought to promote with emphasis on scholarships was expanded to include fundraising for charities, as traveling to the different Latin American countries raised awareness to this greater social need. This concept was actually introduced with the 1989 Event in Mexico that raised funds for the local Red Cross and D.I.F., which provides support to needy families. For many U.S. delegates, visiting hospitals, orphanages, and other institutions for the poor as part of their pageant activities was a profound experience that contributed to their personal growth and enlightenment.
Valeria Moreno
Miss Dallas Tx Latina 2012
Miss Texas Latina TOP 10
Ahile Vanessa Flores
Miss Teen Dallas Tx Latina 2012
Miss Teen Model 2012
**Miss Teen Texas Latina 2013**
Miss Teen Best Smile 2013
Arelly Garcia
Miss Dallas Tx Latina 2013
Miss Texas Latina TOP 10
Miss Elegance 2014
The New Millennium
The personal and professional development of Latina women in the past two decades has been significant and we embark now on a new era for pageantry. No longer can it be said that beautiful women are not intelligent and the Latin women is now taking advantage of pageants to further their careers, whatever their field of endeavor. Having achieved its goals, the Miss Latin America program begins the millennium with more emphasis now on the entertainment facet of pageantry, while continuing to promote the integral beauty and international goodwill for which it is renowned.
Miss Dallas Texas Latina™ is the official city preliminary to Miss Texas Latina™ under the license of Miss America Latina of the World™. The winner of Miss Texas Latina™ will advance to the national level Miss U.S Latina™ which will be held in the most beautiful locations in México. The winner at the national level, will represent us internationally at the prestigious contest of Miss America Latina of the World.
Michelle Ruiz
Miss Dallas Tx Latina 2014
**Miss Texas Latina 2016**
Ivette Amparan
Miss Teen Dallas Tx Latina 2013
Miss Heritage 2013
Miss Texas Latina 1st Runner-up 2014
Miss Teen Heritage 2014
Miss Teen Elegance 2014
Karen Ramirez
Miss Teen Dallas Tx Latina 2014
Miss Teen Texas Latina 2nd Runner-Up 2015
Organizations local, state and nationals competes in two categories:
Miss Teen (12-17 years old) - Miss (18-25 years old)
Our organization aims to promote the ideas, culture, interest and aspirations of this country. Latinas today are leading the way, their desire for achievement, recognition and improving themselves.
Miss Dallas Texas Latina offers personal and professional growth and be the spokeswomen of todays teens , where they will have the opportunity to participate in community service, runways and a one-year contract to be the image of Miss Dallas Texas Latina.
"More Than A Model, A Role Model"
Like Us On Social Media.